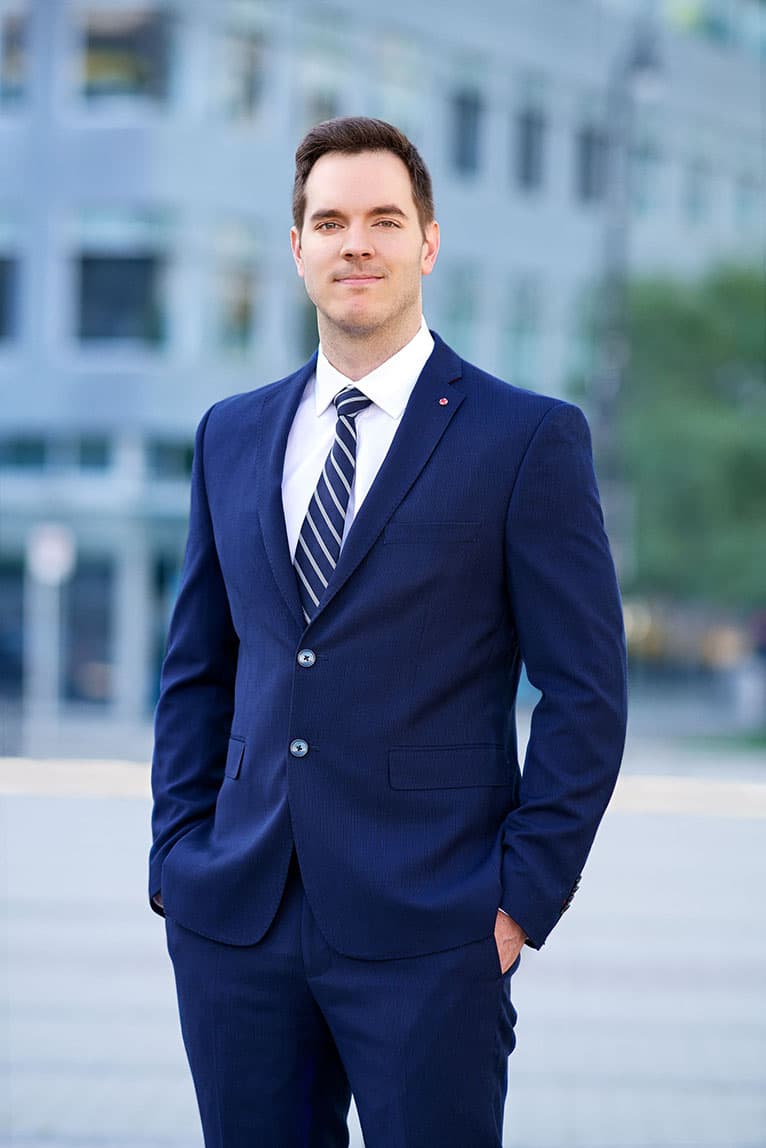 Sam Drinovz
Lawyer
Sam was called to the British Columbia Bar after graduating from the University of British Columbia's Peter A. Allard School of Law in 2016. He received a Bachelor of Arts degree (Major in Criminology) from Kwantlen Polytechnic University in 2013. He practises out of our Vancouver office.
Sam maintains a varied legal practice, but focuses primarily in the areas of construction and real estate.  He has appeared in BC Provincial Court (Small Claims) and BC Supreme Court.
Known for his attention to detail, Sam is proactive in attempting to prevent conflicts before they arise. When conflicts do arise, Sam is effective when putting his dispute resolution skills to use.
Sam is passionate about weight-lifting, tennis, music, and hockey. He also enjoys spending time with family and appreciating the great outdoors.
Education
University of British Columbia, J.D.
Kwantlen Polytechnic University, B.A.
Year of Call: 2018
Professional Affiliations
Law Society of British Columbia
Canadian Bar Association