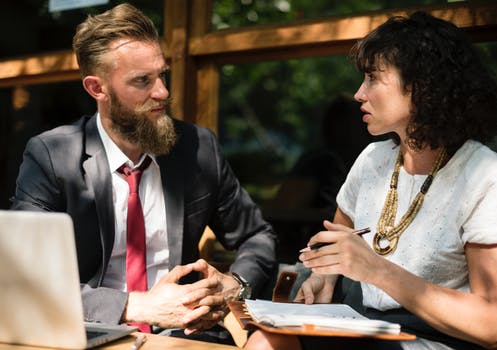 What is professional liability insurance?
If you design, consult or provide any service to clients, you understand that mistakes can happen. Whether you missed a deadline or forgot a critical component of a project, these errors could leave you vulnerable to costly lawsuits. Your clients can file a suit against you if they suffer a loss because of your mistakes. Professional liability coverage protects you from costs associated with these kinds of lawsuits. It helps protect your business should one of your clients hold you responsible for mistakes in your work. You could face a costly trial if your client is dealt with a significant loss and they believe it is because your work failed to meet expectations.
Who needs it?
Any business that charges for services should have this type of coverage included in their insurance policy, such as:
Management consultants
IT consultants
Web designers\Graphic designers
Copywriters
Photographers
How can it protect a business
This type of coverage can give you peace of mind. Mistakes can and do happen to the best of us, but you do not need to deal with it alone. Should a dispute occur, you can feel assured that you will have an experienced professional handling your case. Here are the most common situations where having professional liability insurance is beneficial:
When your client blames you – If your client claims your work caused them costly losses to their business, they could seek restitution for that loss. Professional liability coverage can help cover these expenses.
When you miss a deadline – A delay in service can cause your client to suffer a financial loss. This coverage can cover these costs so you can quickly move past this and focus on the next project.
When you miss a detail – We are sure you are meticulous with your work, but mistakes can slip through the cracks. Professional liability coverage can protect you if your client suffers a loss from an overlooked detail in the service you provided them.
When you are on the stand – If the services you provided a client is found legally liable for negligence, you will likely find yourself in a lengthy and costly trial. Your professional liability coverage can help cover some of these legal fees and help you get back to working quickly, reducing the amount of lost income you could suffer from.
How else can a business stay protected?
Here are some other things you can do to protect your business from lawsuits:
Double or triple-check, always. Set aside time to review all of your work before giving it to your client to be sure it is precisely what your client has been promised. If you can, have other employees look it over, or provide a draft for your client to ensure you are both on the same page.
Stay organized. It is essential to have a written and signed contract that lays out all details exactly for what is and is not expected. The contract should include deadlines and fees. Put all important dates in a calendar, so you do not forget deadlines and store all paperwork in an easily accessible location.
Provide referrals. If you are no longer able to meet a client's expectations or specific needs, refer them to someone else that you trust and know well. This will prevent you from becoming overworked from doing too much, or delivering less than perfect results from taking on work that is above your skill level.
Have steps in place to avoid disaster. Proper quality control procedures and policies can prevent your business from making errors that result in a lawsuit. Do regular follow-ups with clients as well.
Keep lines of communication open. Make sure you regularly check in on your clients while you work on a service or project for them. Be honest about the status of the job to keep their expectations realistic.
Even if you have all of these practices implemented, mistakes can still happen. Call Solimano Law today to find out how professional liability insurance can help shield your business from costly lawsuits.